ISSTA 2019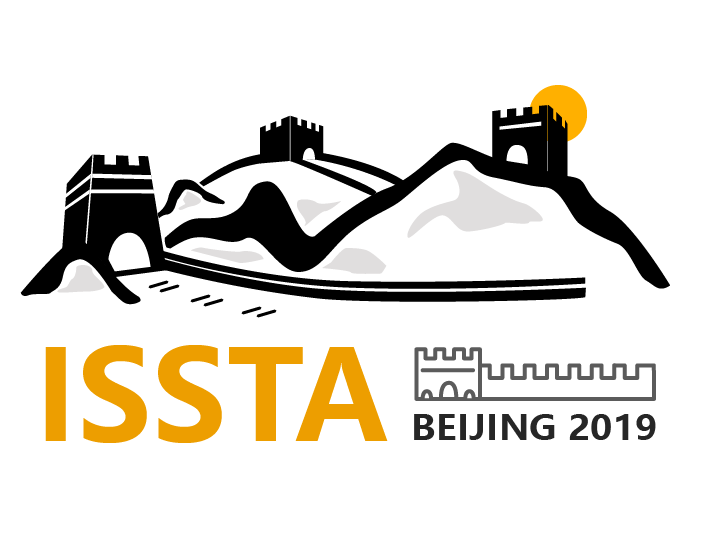 The ACM SIGSOFT International Symposium on Software Testing and Analysis is the leading research symposium on software testing and analysis, bringing together academics, industrial researchers, and practitioners to exchange new ideas, problems, and experience on how to analyze and test software systems.
ISSTA 2019 will be held in Beijing, China, on July 15-19, 2019.

ISSTA 2019 will be co-located with SPIN 2019, Testing Competition and Diversity@ISSTA - Ada workshop.
ISSTA 2019 will be held in Crowne Plaza Beijing Zhongguancun. Zhongguancun is known as China's Silicon Valley and China's center of innovation and technology entrepreneurship. China's two most prestigious universities, Peking University and Tsinghua University, along with the Chinese Academy of Sciences, are located in Zhongguancun. There are also numerous IT companies and Internet firms in that area.

Beijing is a world-famous historic and cultural city and the political, economic, transportation and cultural center of the whole country. It has gathered the splendid culture and art of China, leaving many places of interest and cultural landscapes. It is also an innovative and modern city with rapidly developing high-tech industry.
Conference Program@Glance
MR - Meeting Room; FR - Function Room; GB - Grand Ballroom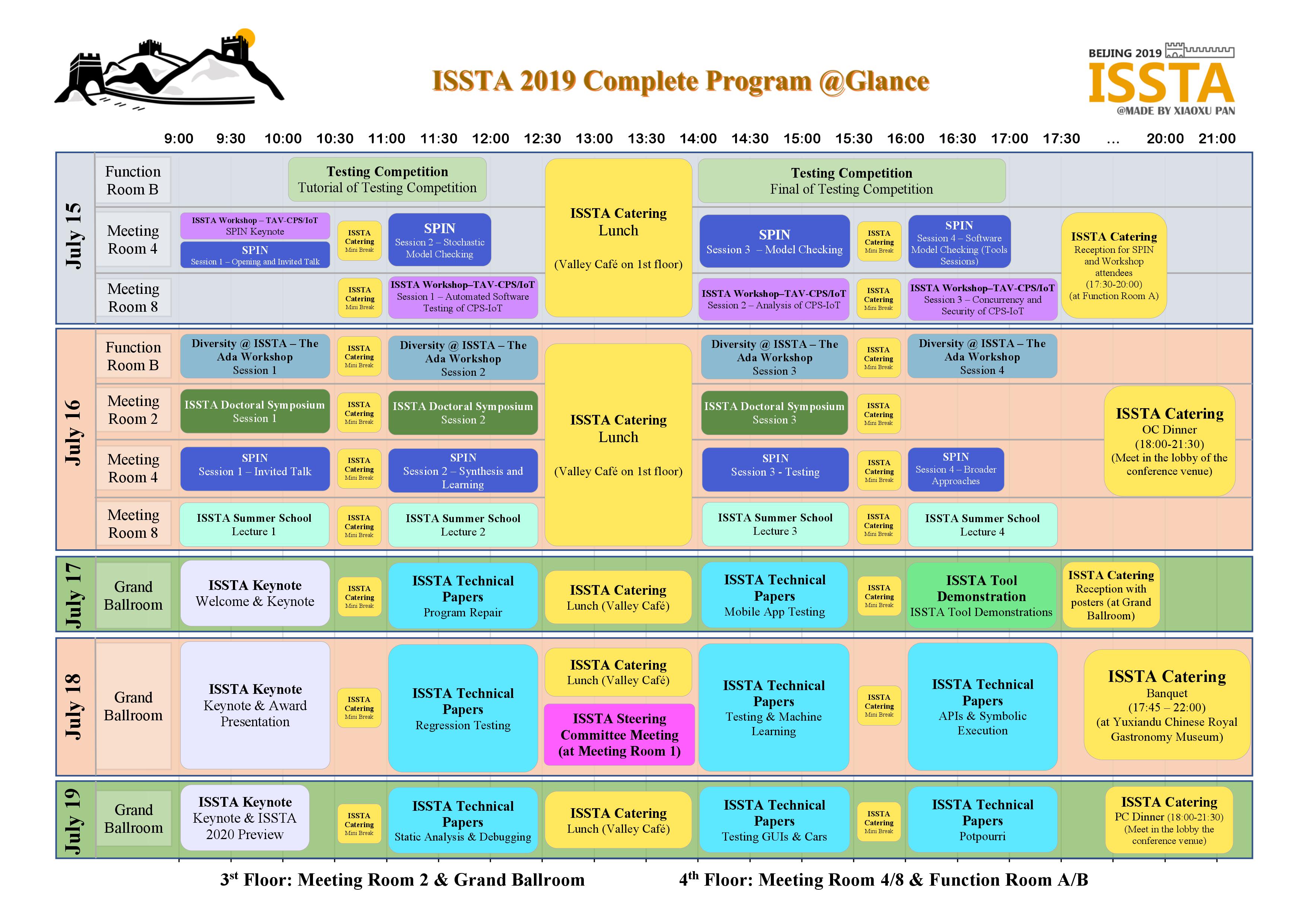 If you want to learn more details, you can look through the program file of ISSTA2019.
News
We are happy to announce that the following three papers have been selected to receive the ISSTA 2019 Distinguished Paper Awards.
DeepFL: Integrating Multiple Fault Diagnosis Dimensions for Deep Fault Localization
Xia Li, Wei Li, Yuqun Zhang, and Lingming Zhang

History-driven Build Failure Fixing: How Far Are We?
Yiling Lou, Junjie Chen, Lingming Zhang, Dan Hao, and Lu Zhang

Detecting Memory Errors at Runtime with Source-Level Instrumentation
Zhe Chen, Junqi Yan, Shuanglong Kan, Ju Qian, and Jingling Xue
---
The registration desk will be open from:
4: 00 pm-6:00 pm Sunday, Hotel lobby

7:30 to 5:30pm Monday to Tuesday, Hotel lobby

7:30 - 5:30pm, Wed - Fri Grand Ballroom.

---
ISSTA online registration is now open.
---
A preliminary list of accepted papers
is available!
---
Application form for ISSTA 2019 Student Travel Awards
is now open: includes awards reserved for first time attendees and students whose participation will improve the diversity of computing research.
---
The ISSTA 2019 Summer School
aims at encouraging graduate students and senior undergraduate students to pursue careers in research on topics related to software testing and analysis. The summer school is a one-day event, organized as a series of lectures by leading researchers. It is scheduled for Tuesday, July 16 (the day before the main conference starts).
---
Sign up to be a Student Volunteer and help us make ISSTA 2019 a unique experience for all attendants! More details can be found in
Call for Volunteers
.
---
We are happy to announce that the paper HAMPI: a solver for string constraints by Adam Kiezun, Vijay Ganesh, Philip J. Guo, Pieter Hooimeijer, Michael D. Ernst, published in the ISSTA 2009 proceedings, has been selected to receive the ISSTA 2019 Impact Paper Award.
---
We are happy to announce that the paper Effective typestate verification in the presence of aliasing by Stephen Fink, Eran Yahav, Nurit Dor, G. Ramalingam, Emmanuel Geay, published in the ISSTA 2006 proceedings, has been selected to receive the ISSTA 2019 Retrospective Impact Paper Award.