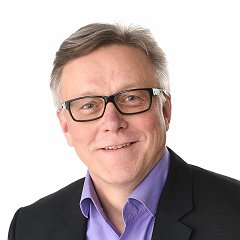 Registered user since Sat 9 Oct 2021
Bio:
Prof. Markku Oivo (PhD, eMBA) has 35+ years of research, R&D and management experience both in academy and industry in Finland, US, France, Germany, Italy and Spain. He is a professor and head of the M3S research unit at the University of Oulu, Finland since 2002 and a professor in Nanjing Institute of Technology since 2017 (honorary position). During 2000-2002 he was Vice President and director of R&D at Solid Co. He held several positions at VTT in 1986-2000. He had visiting positions at the University of Maryland (1990-91), Schlumberger Ltd. (Paris 1994-95), Fraunhofer IESE (1999-2000), University of Bolzano (2014-15), and Universidad Politécnica de Madrid (2015). He has worked at Kone Co. (1982-86). ). He received the honor of First Class Knight of the White Rose of Finland in 2013. He has initiated and managed more than 100 national and international research projects and programs with tens of millions of Euros national and international funding. He has served as chair and committee member in organizing numerous international conferences and has been a reviewer for top scientific journals.
Markku is a founding member of ISERN and chair of the steering committee of ISERN.
Affiliation:
University of Oulu
Contributions