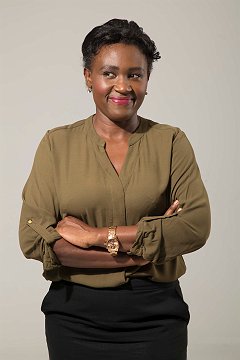 Registered user since Mon 11 Dec 2017
Bio:
Muthoni is a computer scientist with B.Sc, M.Sc and Ph.D computer science degrees from the University of Nairobi, the Free University of Brussels and University of Cape Town respectively. One of her greatest research achievements is the development of a novel tool to predict Africa's droughts. The tool taps into the rich African indigenous knowledge on natural disasters and augments it with ICTs. The novelty and relevance of this contribution was recognized by the International Telecommunication Union (ITU), BBC, Reuters and New York Times and also saw her emerge the winner of the 2016 South Africa's Department of Science and Technology's Distinguished Young Woman Scientist: Research and Innovation. In May 2017, Masinde received funding worth USD 500,000 from the USAID's Securing Water for Food (SWFF) programme; the funds will enable her convert the drought tool into a viable business.
Muthoni is currently an associate professor at the Central University of Technology – Free State where she also doubles up as the Head of the Department of IT. She is actively involved in research in the areas of Internet of Things; among her achievements here are: • the founder and Head, Unit for Research on Informatics for Droughts in Africa (URIDA); here a number of IoT postgraduate projects have been spawned and completed; and • over 30 scientific publications and presentations in international and local conferences.
Affiliation:
Central University of Technology, South Africa
Research interests:
Artificial Intelligence, drought prediction, Internet of Things, indigenous knowledge on droughts
Contributions