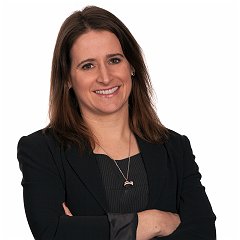 Registered user since Thu 22 Mar 2018
Bio:
Clodagh NicCanna is the Development and Programme Director for Ocuco Ltd. In 2010 Clodagh joined Ocuco and took the role of Global Development and PMO Director. Responsible for the continual delivery and overall success of all Ocuco projects worldwide, Clodagh leads the development and project management teams from every office in Ireland, France, Italy, the UK and Canada.
After graduating from University College Dublin with a BSc and MSc, by research, in Geophysics; Clodagh joined Credit Suisse, First Boston as a Developer of Derivative Trading Systems, advancing to Vice President before leaving the company to return to Ireland. Clodagh has held various Senior Project Management contracts for Bank of Ireland, First Active and Bank of Scotland. Prior to Joining Ocuco, Clodagh was the Business Manager of Project and Programme Practice Management for Perot Systems (formerly OSL).
Contributions