Sponsors
---
---
Supporters
---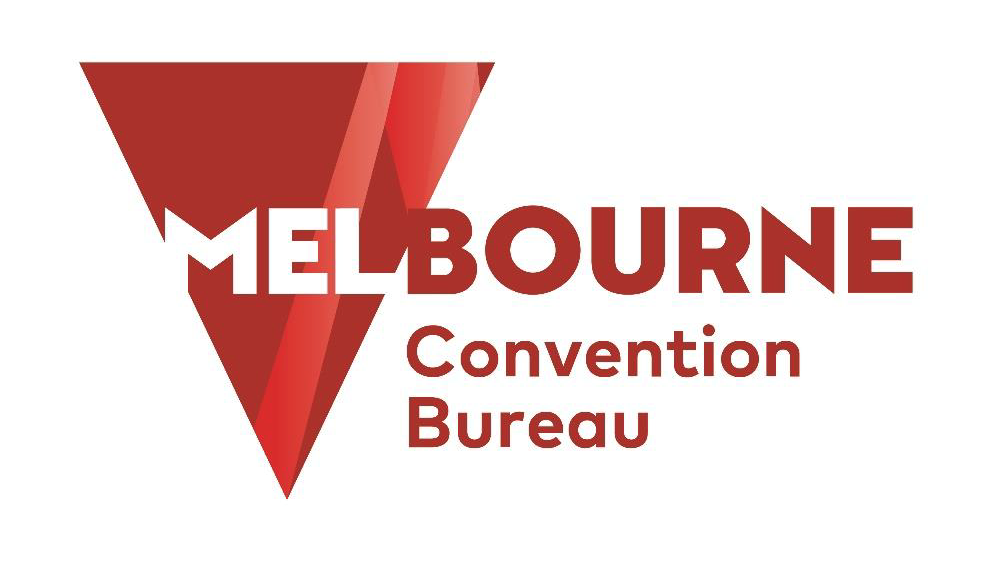 ---
Platinum Supporters
---
   

CSIRO is Australia's national science agency, which has been applying innovations from science to solve the greatest national challenges for more than 100 years. While many challenges are ever present - sustainable energy and resources, food security and quality growing our future industries, for example – our ability to tackle them is amplified and accelerated by digital technologies. CSIRO's Data61 is at the forefront of digital science and innovation, leading both in developing new research and working across disciplines and sectors to apply technologies and drive impact. Data61 is the home to the largest collections of research and development expertise in Artificial Intelligence (AI) and digital technologies, covering research expertise in AI, robotics, cybersecurity, software/AI engineering, modelling and simulation and Responsible AI. Data61 hosts cutting-edge facilities such as the Mixed Reality Lab, Robotics Innovation Centre and AI4Cyber Enclave.

Data61's current work is focused on three goals:
- Drive the development and adoption of Artificial Intelligence in Australia, including through our leadership of the new National Artificial Intelligence Centre and the Next Generation AI Graduates Program.
- Put digital science and technology at the heart of Australia's recovery and resilience to help solve our immediate challenges and to anticipate and prepare for future ones.
- Reinvent the way science is done, using digital to revolutionise the future of scientific discovery, using technologies such as AI.



Founded in 1987, Huawei is a leading global provider of information and communications technology (ICT) infrastructure and smart devices. We have approximately 195,000 employees and we operate in over 170 countries and regions, serving more than three billion people around the world. Huawei's mission is to bring digital to every person, home and organization for a fully connected, intelligent world. To this end, we will drive ubiquitous connectivity and promote equal access to networks to lay the foundation for the intelligent world; provide diversified computing power to deliver ubiquitous cloud and intelligence; build powerful digital platforms to help all industries and organizations become more agile, efficient, and dynamic; redefine user experience with AI, offering consumers a more personalized and intelligent experience across all scenarios, including home, travel, office, entertainment, and fitness & health.

---
Gold Supporters
---

We give people the power to build community through research and innovation. At Meta, research permeates everything we do. We believe the most interesting research questions are derived from real world problems. Working on cutting edge research with a practical focus, we push product boundaries every day. At the same time, we publish papers, give talks, and collaborate broadly with the academic community.


The Faculty of Information Technology at Monash University is home to the #1 software engineering group in Australasia - and one of the best in the world. Trailblazers and thought leaders who value collaboration, inclusion, fun and impact. We specialise in Human-Centred Software Engineering, AI4SE and SE4NextGen. We aim to make a significant positive change in the world through research, teaching and engagement. And we work closely with the wider expertise in the Faculty across Human-Computer Interaction, Data Science, Artificial Intelligence, and Cybersecurity. More broadly, Monash sits in the world's top 50 universities (Times Higher Education 2022). The Faculty of IT is leading over 200 transformative projects with partners from industry, government and NGOs, and with its global reputation for excellence in education and research as well as equity, diversity and inclusion, it is cultivating the changemakers of tomorrow.

---
Silver Supporters
---


Google's mission is to organize the world's information and make it universally accessible and useful, and we advance that mission every day in incredible new ways. Research across Google provides new ways of looking at old problems and helps transform how we all work and live, and we think the biggest impact comes when everyone in the world can access it. We use state-of-the-art computer science techniques to solve problems for our users, customers and the world, making it easier for you to do things every day, whether it's searching for photos of people you love or breaking down language barriers.



RMIT is a multi-sector university of technology, design and enterprise with more than 96,000 students and close to 10,000 staff globally. The University's mission is to help shape the world through research, innovation and engagement, and to create transformative experiences for students to prepare them for life and work. The School of Computing Technologies at RMIT is a centre for digital innovation and impactful computational research. Our PhD students and faculty conduct world leading research in many areas of Computing, including in: Artificial Intelligence, Search and Recommendation, Human-Computer Interaction, Data Science, Machine Learning, Big Data Analysis, Distributed Computing and Cybersecurity.

---
Bronze Supporters
---


Our applied scientists work at the intersection of theory and practice. AWS Automated Reasoning teams deliver tools that are called billions of times daily. Amazon development teams are integrating automated reasoning tools such as Dafny, P, and SAW into their development processes, raising the bar on the security, durability, availability, and quality of our products. AWS Automated Reasoning teams are changing how computer systems built on top of the cloud are built and operated.



Dragon Testing is a national high-tech enterprise focusing on AI-TestOps software testing, and one-stop automation testing tool provider. Since its establishment, Dragon Testing has been deeply engaged in the field of software automation testing, and has successfully built a one-stop universal automation testing platform - Dragon Testing AI-TestOps Cloud Platform. With the world's leading technical capability, Dragon Testing provide industry customers with efficient, maintainable and low-cost automated testing tools to protect the quality of products.



IBM Research is the home of researchers, scientists, technologists, engineers, designers, and thinkers inventing what's next in computing. We're discovering new materials that will be used in the next generation of computer chips; we're building bias-free AI that can take the burden out of business decisions; we're designing a hybrid-cloud platform that operates as the world's computer. We're moving quantum computing from theory to systems that are redefining the world.



The School of Computing and Information Systems at the University of Melbourne has been part of the technology revolution for more than fifty years and is an international leader in both teaching and research. Today our people remain at the forefront of innovation, rapidly developing the technologies that will shape our future. We are international research leaders focused on delivering impact in the key areas of Computer science, Artificial intelligence, Human-Computer Interaction and Information Systems.

---