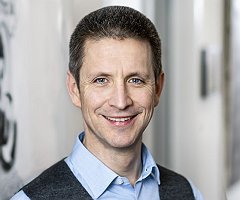 Registered user since Fri 23 Apr 2021
Bio:
Dr. Marcus Ciolkowski is Lead IT Consultant and Head of Division at QAware GmbH, an independent software manufacturer and consultancy based in Munich, Germany. QAware analyzes, renovates, invents, and implements software systems for customers whose success heavily depends on IT.
From 1999-2011, he worked at the Fraunhofer Institute for Experimental Software Engineering and at the University of Kaiserslautern.
Since 2011, he has been working at QAware, where he has been project lead and principal domain architect for several information systems projects in the telecommunication and automotive domain. He has also been project manager and research lead for several research projects.
His current practical and research interests focus on software quality and developer productivity. This includes Technical Debt, agile software development, software analytics and data engineering, domain engineering for cloud-native applications, and empirical software engineering.
Research interests:
Technical Debt, Agile Software Development, Data Engineering, Domain Engineering
Contributions