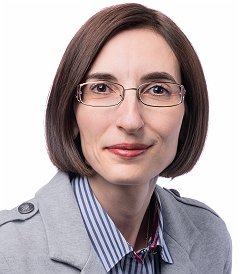 Registered user since Mon 7 Feb 2022
Name:
Prof. Dr. Angela Nicoara
Bio:
Angela Nicoara is Professor of Computer Science at Lucerne University of Applied Sciences (HSLU), Switzerland heading the IoT Innovation Lab and IoT Systems and Software Research Group. She is an impact-driven technical leader, systems researcher, and innovator with over 19 years of experience in industry and research, with a proven track record of building breakthrough technologies, systems, and software architectures in IoT, mobile, and distributed systems from inception to widespread adoption (at Intel USA, Deutsche Telekom USA, Google USA, ETH Zürich, Caatoosee Ltd, WebQuote USA, HSLU Switzerland). She has deep knowledge of technology, software, and business with education at ETH Zürich, Switzerland (PhD in Computer Science). Angela worked intensively and advanced state-of-the-art in these areas and published peer-reviewed articles that have appeared in numerous leading technical conferences, workshops, and symposia proceedings.
She is a regular speaker and panelist at premium international industry and scientific conferences. She received several prestigious awards and honors for her work and technical contributions, including Intel Division Recognition Award, Women in IT Awards USA - Finalist - "Innovator of the Year" (Top 10 Women Innovators in USA), Best Paper Awards from IEEE RTAS and ACM WWW, Deutsche Telekom Innovation Award. Her work has been quoted by the press and media, as well as chaired and served as TPC member of multiple industry and scientific conferences. She is a member of ACM and IEEE societies.
Affiliation:
Lucerne University of Applied Sciences and Art
Contributions